Microsoft dropped a bomb the other day. The bomb was so big that the rest of the computer industry had to stop and take notice. Apple, you better take notice more than anyone. Microsoft is about to take Apple's iMac segment and not look back. The Microsoft Surface Studio is the computer of the future. As a matter of fact, the whole Surface lineup is the future if computers.
The Surface Studio is the most amazing consumer computer I've ever seen. It encompasses everything I've ever wanted in a computer to use Adobe's entire creative suite. I was so enamored by the Surface Studio that I would give up using my Macs for anything creative. As a lifelong 'Apple Head,' that's major. I've owned a G3, Powerbook G3, G4, Powerbook G4, Mac Pro 1,1 and a Macbook Pro Retina… the one I'm typing this on, for me to say the Surface would make me switch to Windows, that's huge.
Anything creative I've ever done on a computer has been on a Mac. I used the very first version of Photoshop on a Mac. I dabbled using After Effects and Premier on the PC. It felt too different than using it on a Mac and was clunkier. Windows was never appealing to me. Windows 8 changed my mind about a little about Windows and Windows 10 is finally a PC operating system that I actually like.

I've been in the market for a new desktop so I can do more of the heavy lifting work that my Macbook Pro Retina isn't designed for. I looked at the more recent Mac Pro towers. While they're still great machines, they're a bit antiquated. The new iMac 5k's are great, but for the price, I couldn't justify one. Wanting a Cintiq as well, a well equipped iMac 5k, and a Cintiq, we're looking at $4500-$5000. That's to much money to justify when I'm not using it as my sole source of income. I couldn't ever pull the trigger.
I have a Monoprice drawing tablet. It works ok, but it's no mirror screen drawing tablet. The Cintiq is the one to get if you're wanting a mirror screen drawing tablet. Cintiq's are a great piece of equipment and that comes at a steep price. I looked into getting a iPad Pro and using that to mirror my Macbook, the cost doesn't justify upgrading my iPad Air 2 just to get the ability to use it as a drawing tablet that isn't on the same level as a Cintiq. Not even close to the same level. I've been stuck in limbo for a while. There was no machine that did everything I wanted. I needed to piece together different tools at a steep price. I was stuck. Well, I was stuck until last week. The Microsoft Surface Studio has arrived.
I read news headlines talking about Microsoft's revealing a Surface desktop. I didn't pay much attention to it. I mean, I'm a Apple Head. Why would I care? Then it happened. I watched the first few seconds of the Surface Studio trailer, where the woman gently pushes the screen down and she begins to use on screen gestures and a pen. "OMFG, what is this?!?!?!?!?!?" Is this everything I was looking for.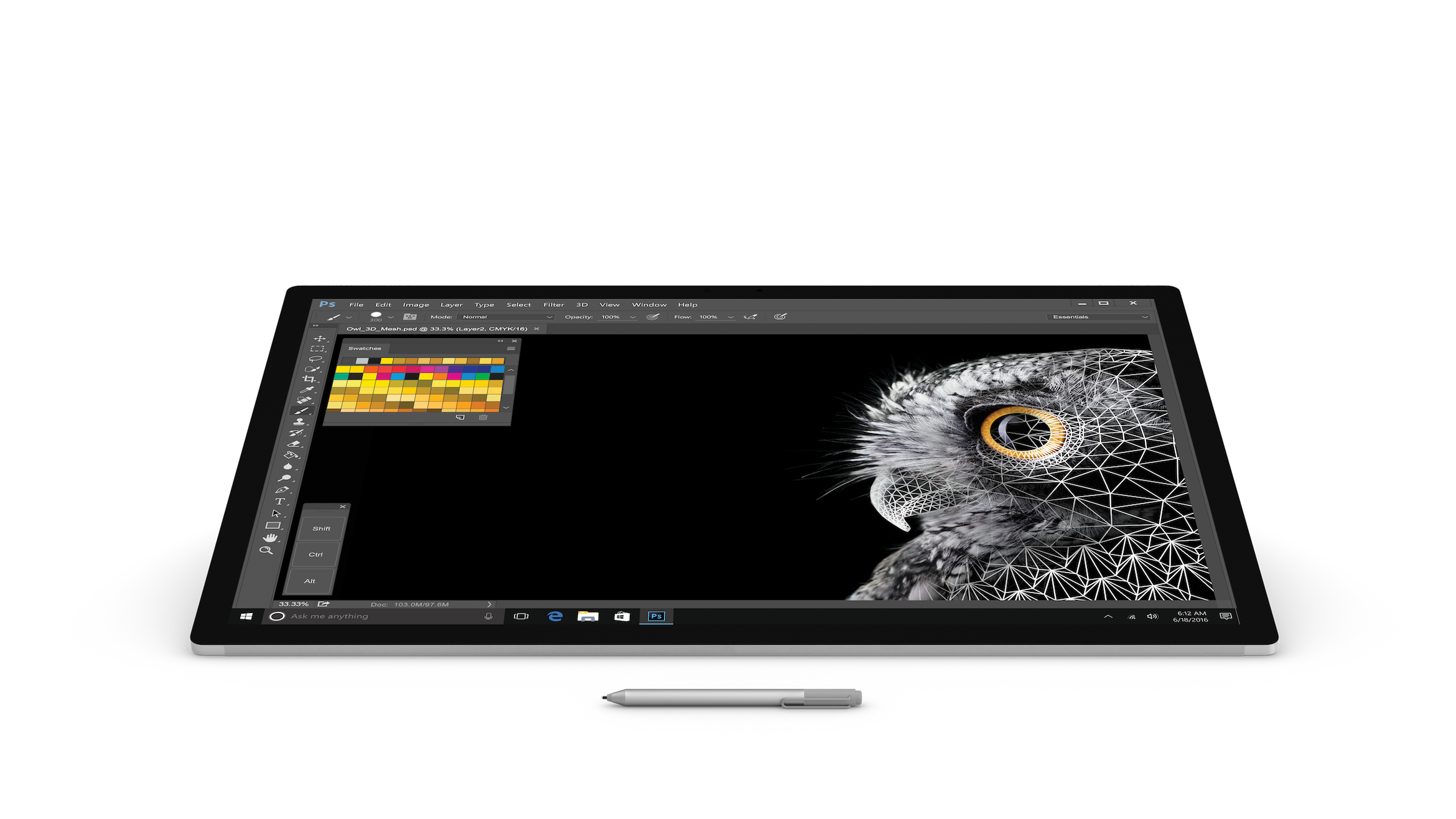 Immediately wowed by what I had seen, I watched the full demonstration of the Surface Studio. I was absolutely amazed. Microsoft created a piece of equipment that is the most advanced consumer design, video editing, photo editing, drawing, anything else computer art related, ever. That's right, a software company with amazing disasters like the Zune, Windows ME and Kin, just turned the computer market on its head. Enough with the gushing.
Apple is stagnant. They've been stagnant for a while. They've not released a new desktop, other than chip changes, in a years. The big redo of the Mac Pro, and some say it was actually a step back, has never been updated since it's reveal in 2013. The iMac has recently added 4k and 5k displays, but became far less user upgradable and the innards, such as a 5400 rpm HD's, soldered on ram, in the 21.5 make it an immediate pass. While Apple has taken some steps forward in the computer division, they have undoubtedly stopped innovating. They're stale.
Two days after Microsoft dropped the Surface Studio bomb, Apple had the most underwhelming product reveal they ever had. The utter stupidity of removing standard ports continued. When you can't connect your flagship device, the iPhone, to your flagship laptop without an adapter, or buying a new cable, you're doing something wrong. When you can't charge your laptop, and have a USB device connected, (Macbook) at the same time, you're doing something wrong.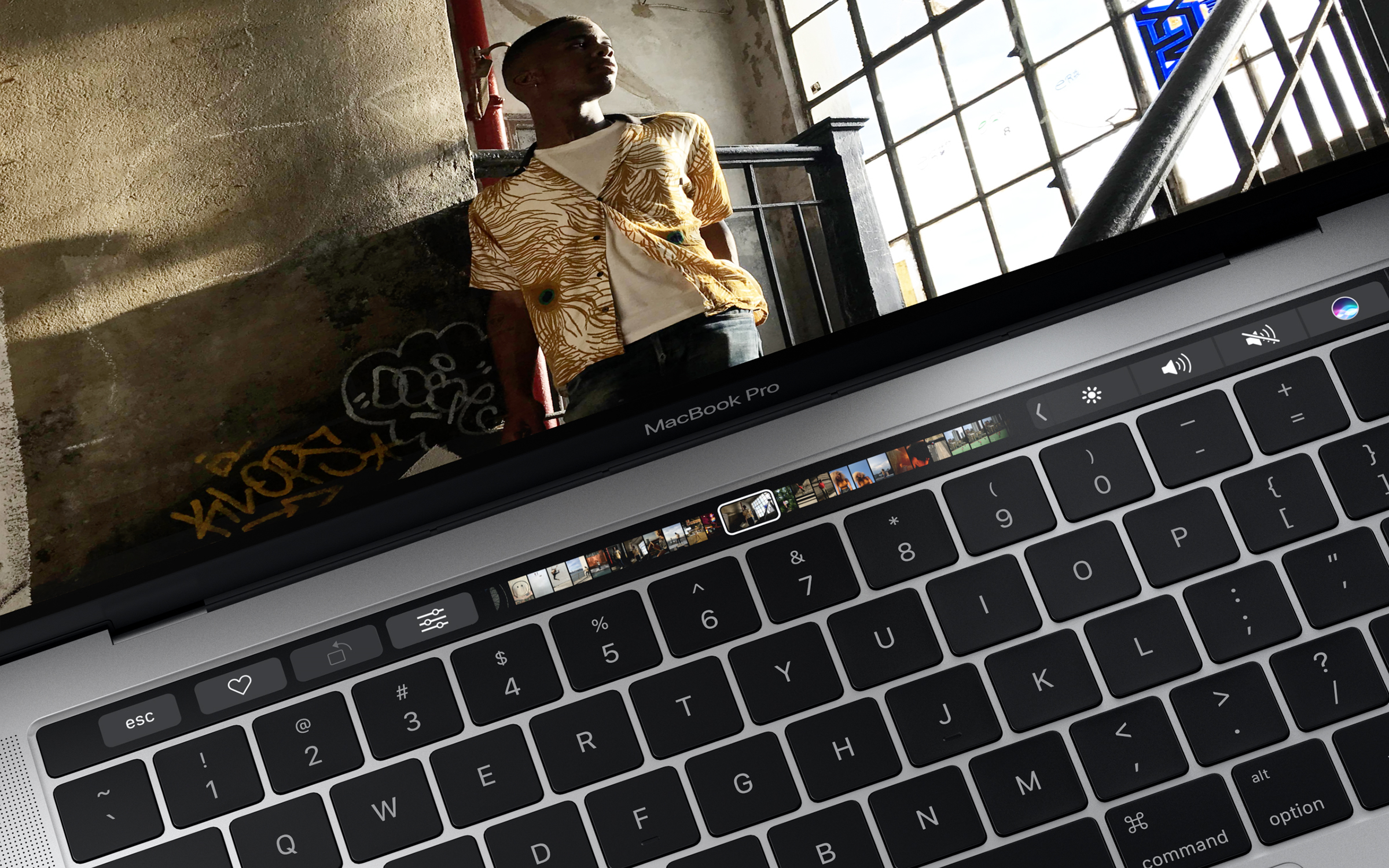 While Microsoft was revealing an articulating 28″, 4k+, articulating, full fledged Windows 10 machine, convertible to a drawing table of your dreams machine, Apple was revealing a touch bar on a laptop. That has to hurt? It was a stunning example at how behind the curve Apple has become with their computers and they're getting passed by by others in innovation and making existing technologies better.
With the Surface Studio reveal last week, I'm perfectly comfortable switching all of my creative work to the PC. There's no question about it. Microsoft gets it. Apple has lost it. Microsoft has become forward thinking. Apple has become incremental. Gone is the hungry, we want to lead in every category Apple. In one fell swoop, Microsoft has given Apple notice. The Surface Studio is what the iMac should have been two years ago. One can hope that Apple was embarrassed by the Macbook Pro release last week after Microsoft's Surface Studio reveal. get hungry again Apple. A software company just made a desktop computer that makes every desktop in your lineup look like unacceptable. Oh yeah, the Surface Book did the same to every laptop in your lineup too.