Surviving in PlayerUnknown's Battlegrounds (PUBG) is a tough ordeal. While you may make it to the top 50 on the regular, to consistently place in the top 10, and have the best chance of winning, you need to know how to use the game to your advantage.
In the short time PUBG has been available for the Xbox, I've studied the game to figure out the do's, and don'ts, to consistently place in the top 10. Granted, not everybody has the same playing style. A run 'n gunner like myself, I had to learn patience playing PUBG. PUBG cannot be a played using a run 'n gun style. You won't last long. I had to adapt the style I've grown accustomed to with the advent of CoD and play PUBG they way it needs to be played, with patience.
I'm going to arrange the tips in order of how the game unfolds. That way, it can be easier to follow and implement.
When in the cargo plane, adjust the camera so that it's facing the nose to slightly to the right, or left, of the plane. Then, watch the people jumping out of the place. Count them as they jump. They come out fast, so count fast. Doing so will prevent you from parachuting into a zone with 20 other people increasing the chance you'll get killed quick.
When parachuting down to your landing spot, circle the camera all around you. Look and see if there's anybody else coming down behind you, all around you, or are landing before you. Know the first instant you land if people will be in your vicinity.
Look for a backpack. That should be one of your first pick-ups. Without it, your chance of survival greatly diminishes. You need to have a satchel to pack in med kits, pain pills, and everything else you need. Without it, you'll be left stranded if you need something to get your health back up.
As soon as the counter starts, open up the big map. Plant your pin right in the middle of the circle. That way, when you're done searching for gear, you'll know the direction you need to head as soon as you leave a building.
Close doors. I can't state this enough. Always close every door you've opened. This way, if someone is around you, you'll hear them come in and you can wait for them. Also, this gives other players hesitation later in the round when they wonder if someone is in there or not.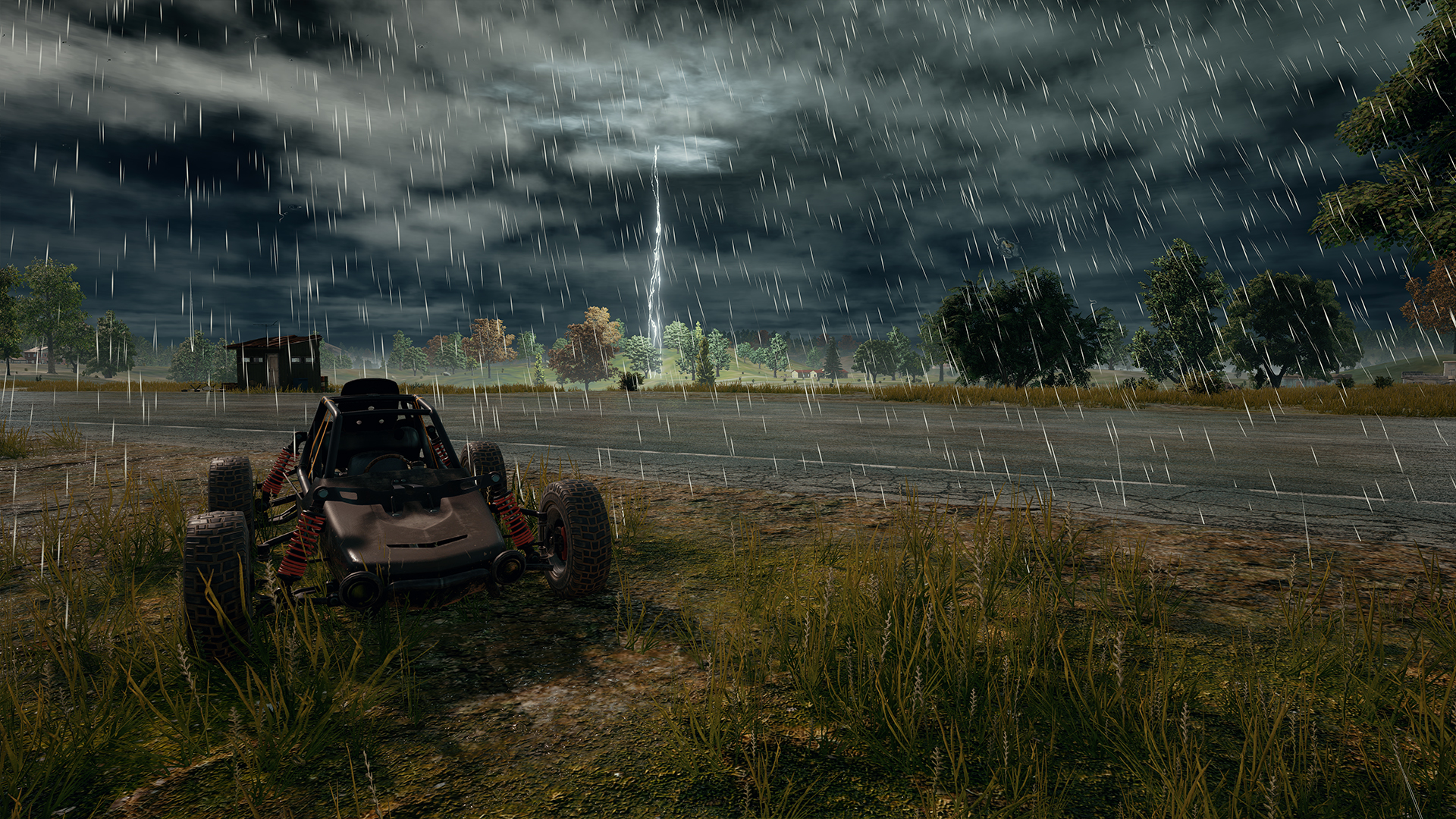 Head outside and look for a vehicle as soon as you can. If you are lucky enough to find a vehicle, top 25 is all but secure, unless you're careless. I flipped a jeep like a moron one time and had a long way to run. When in a car, don't stop unless you're in an area that is vast and you can look all around with ease. Otherwise, keep moving. A boat is the absolute best vehicle if the safe area works in concert with having one. Always look for a vehicle, even a motorcycle with a side car.
If you're a long way away from the safe area, start running the moment you leave a building. The quicker you make it there, the more time you'll have to search buildings in the safe area.
While running, if you hear a vehicle, go prone immediately. Even if there's no cover, go prone. Then, crawl to a safe space, or shrub, shrubs are great to hid in while kneeling, until you no longer hear a vehicle around you.
When in a vehicle, if you see an unoccupied vehicle when driving around, shoot out a tire. The more vehicles you disable, the better chance of survival. You can use this in addition to the next tip.
Use vehicles as bait. Everyone wants a vehicle. If you find one early, consider using it as bait when time permits. A vehicle makes the perfect morsel to lure in hungry players. If you shoot out a tire, people will still think they can drive it and that leaves them wide open to be taken out.
If you're stuck with no vehicle, and you've finally made it to the safe area, search out water. Water you can swim in. This is one of the least used tactics. You're usually too far for someone to shoot you. If someone is in a boat, you can just dive and avoid. Same if someone is shooting you. While you can't use a weapon in the water, it's nearly impossible for someone to kill you.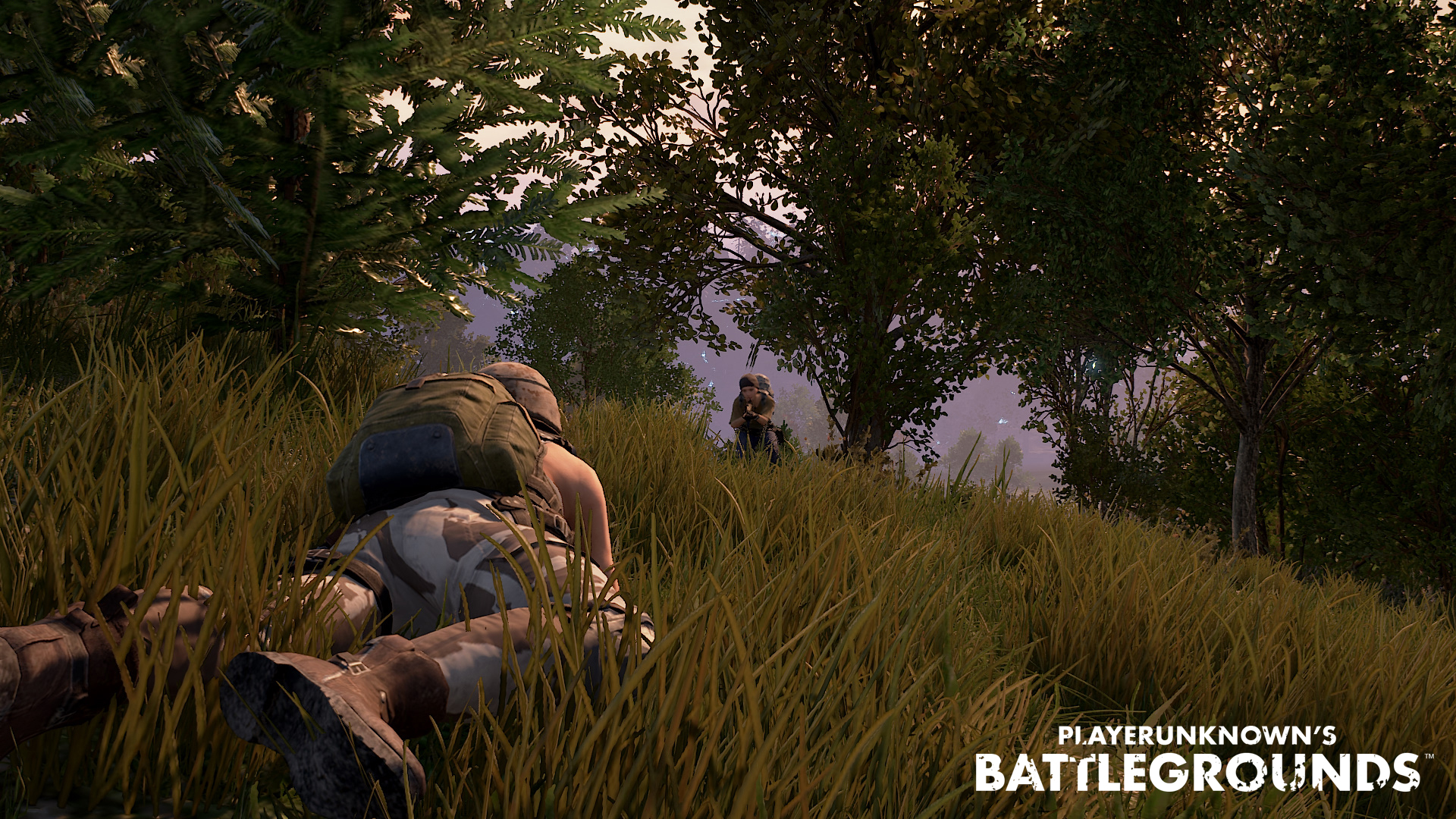 Stay at the edges of the safe areas, unless you're already close to the hypothetical center, and there's cover that will allow it. People don't usually hang out around there, and you can pick off people who are running for their lives.
Pain pills are necessary if you're stuck running long distances for the safe zone. If you're outside of the shrinking wall, pop some pills. Have your health kit ready if need be. With two pain pills, you should be able to survive some long runs.
When the safe area is nearing its final location, run, drive, whatever, to the circle and set up shop somewhere. Tread lightly… as other people that were there early on have already set up shop.
Don't take everything if you've set up shop in a building. A building with no goods in it means there's no reason to go beyond the first few rooms. Leave a trail of breadcrumbs so to speak to lure other players to their demise.
When it's down to the final 10, it's all about luck at this point, unless you have set up shop in a prime location. Vehicles are nearly because the safe area us usually too small to use them effectively. Abandon them. Find a place to go prone if you're in a safe zone without buildings. Watch everything carefully.
If someone is trying to chase you down in a vehicle, get near a tree, rock, box, whatever. Use it to your advantage. Circle around it as you pick them off.
Hopefully the above tips will help you consistently place high in every round of PUBG and give you the best shot at winning one. It's difficult to pull one out, but follow the above, you'll have the best possible chance to.