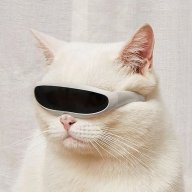 Sep 12, 2013
5,282
1,160
2,730
My gaming computer is a Republic of Gamers ASUS STRIX Notebook with 12 GB of RAM. It has a Solid State Drive and Hard Drive and where I store my Steam Games. I also dual boot Windows 10 and Arch Linux.

Steam games started to freeze in Windows and programs in Arch Linux would also freeze so it didn't have to do with the OS. I tried running a Live Linux which also froze while playing YouTube. Then I even tried a Memtest+86 which froze.

So I opened it up and tried taking out RAM sticks to test them individually and it seems like the freezing issue has gone away?

One thought on this is a few months ago my apartment building had a small fire so I wonder if some smoke got in there. I did try to blow it out with canned air but maybe some still got in there.

Just wondered if anyone else had any like this happen to their gaming rig. I'm hoping this really is fixed I just put DOOM on it.