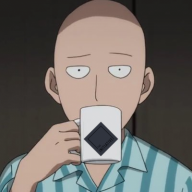 Well-Known Member
Cornerstone Member
Sep 11, 2013
6,220
2,471
12,630
But why? All they would have to say is either we aren't planning it at this time or we are exploring all platforms. Same type of thing you hear with all the other games that don't come to Xbox including games from Square. Microsoft can easily dispute this so what is there to gain?
If that's the case why have they changed their reasoning so many times?
"MS wants Xbox players to be able to opt out of crossplay" ...? I mean, this should be doable with a simple filter, but it's a fair point.
"MS doesn't allow crossplay!" - Now they do so...
"MS wants to have their own separate servers" - Not required so...
"MS doesn't allow developers to skip certification so they can release patches same date as PC..." - Now they allow exceptions so...
And now..?
"MS doesn't allow crosschat?" I don't think thats even true... wtf? They only allow crosschat with FPS games? Huh? Does FF XIV even have voice chat? Lol
I'm just saying, don't be surprised when they have some other reason why it's not coming.
Also, take note the game isn't on Switch either even though they've claimed they want it there, yet none of those Xbox specific reasons apply there at all. What is their excuse there?
Last edited: