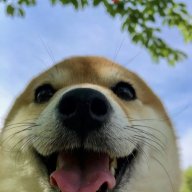 Hiding in your WiFi 🙃
Forum Mod
Sep 11, 2013
7,739
2,769
2,529
***yee, working that seo
https://gizmodo.com/this-super-customizable-controller-might-be-a-secret-we-1836304487?amp-qB4T_KV8QJsJLUDJE6yuBIJILA29qJCc8N7hSvLjejM4hLr_EepdIxX8M47l9rhf
The 8BitDo SN30 Pro+ was
first revealed back in 2018
around
E3
as a prototype, with features like rumbling haptic feedback, wireless Bluetooth support, built-in motion controls, better ergonomics than the company's
SN30 Pro
, and USB-C charging. It was expected to arrive sometime in late 2018, but 8BitDo ended up delaying its release while the company did some
fine-tuning
, as it explained on
Twitter
earlier this year.
In addition to programmability, the feel and responsiveness of the SN30 Pro+'s analog buttons and joysticks can also be customized and tweaked so they're more or less responsive, and those customizations can be saved and reloaded so the controller can be adjusted on a game by game basis. It's not the first time we've seen a controller that boasts such robust customizability, the
ALL Controller
promised similar functionality a couple of years ago, but it has yet to be released to backers of its
Kickstarter campaign
. 8BitDo's SN30 Pro+, on the other hand, is
available for pre-order now
for $50, and will ship on August 7.