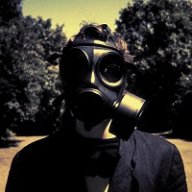 Come with me to electrical
Forum Mod
Supporting Member
Sep 12, 2013
12,068
5,362
4,620
All I can say is it has been a long 4 years. It has helped immensely to talk through the nonsense of the past here nearly every day and just wanted to say thanks to everyone. It was exhausting and rage inducing, but we never let insanity become normal. In all seriousness, these conversations have helped keep me sane during a time that was anything but. The last 4 years was not about simple politics. It never was. It was about facts, and right and wrong.

Biden will make America better for all Americans, of that I'm 100% sure. To put things in perspective though, don't expect to agree with his administration on everything. That's normal! Many people in our hyper-partisan world want to make that seem like disloyalty, but it isn't. We're not always going to agree on the best way forward, but it is important that we agree that moving forward is in everyone's best interests. He's also going to face a lot of challenges moving forward, so don't get frustrated if things don't move as fast as we'd like. He's got a lot of rebuilding to do, and ultimately many of the former regime's supporters are still in positions of power. It will not be easy, and it will not be fixed overnight. It might not be fixed in 4 years. We will move forward though, and even people who voted another way will benefit, whether they realize it or not.

For anyone out there reading this who maybe voted a different way, all I ask is that you listen to Joe Biden. Listen to his words, not the filter you get through Fox News. Give him a chance. Listen to him and make up your own mind. Don't retreat into your bubble. There's way more than two sides. I'm a lifelong independent who has voted Republican (a long time ago) and Democrat. Those things are just labels. Truth and values should always stay steady, no matter what the label is currently.