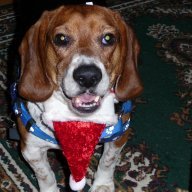 Purveyor and appraiser of bovine excrement
Sep 11, 2013
7,384
4,176
2,630
In school you only have a limited time and you have a lot to cover, how long did they spend on WW1 or WW2? just a few days right? Multiple months of coverage? that's too long imo. We learned about Japanese internment and all of that other stuff in my school, it was in our history books.
There are schools (private ones so far) that have textbooks that refer to slavery as "black immigration." Texas is now mandating that any talk of stuff like that has to have an alternate view as well (though I guess they'll conveniently leave out, for example, the Mexican side of the Alamo, etc.). Those things are problems. Critical Race Theory is mostly a red herring made up because white parents don't want their white kids to feel bad about s*** their white ancestors did and we have to protect people from being hurt by being associated with their race, as long as they made the good decision to be white.
Or in other words, a bunch of f***ing snowflakes.