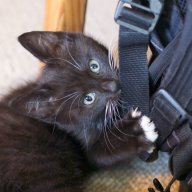 Well-Known Member
Forum Mod
Cornerstone Member
Sep 12, 2013
6,720
3,221
12,671
Since did not find any thread I will make one myself.
Here can post whatever art you have made, drawings, made on computer (photoshop, 3d max or other), also photos or other art you made that wants to share.
Was long thinking on if should post, anyway here is some drawings I made:
As can see I do like drawing Dragons and other sort of monsters.
Also was thinking a bit on if I should put this in Art house, however I feel it fits more here, if mods feel different feel free to move it.