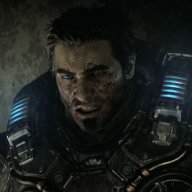 Sep 11, 2013
24,783
5,178
3,930
So who do people think will be the next Avengers group? Will it be all the characters we know or will they start by adding new characters and then build a new team?

Cap Marvel & Spiderman seem like 100% locks.
Black Panther & Surri will likely play a roll --need too replace the Stark money and tech.
Antman and maybe The Wasp seems likely.

Hulk, no. Maybe plays a role but not an actual Avenger.
Falcon - Might have the mantle of Cap Merica but I don't think people care.
War Machine - Maybe like Hulk.
Winter Soldier. No
Wanda - Not likely...not long term anyway if her TV show is anyghing to go by.
Thor. No
Valykrie. No.
Barton. No
Guardians. No...but this group can come and go.