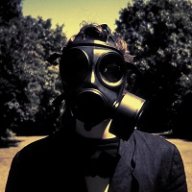 What happened to the American Dream? It came true.
Forum Mod
Supporting Member
Sep 12, 2013
7,628
1,640
3,620
Is the SP and style not good enough a reason? It definitely felt different than a mainline BF. Newer iterations of BF adopted many of BCs DNA.

The newer games are more like BC than 1942, really, but I wish they'd bring back the more extensive destruction and more gritty fun atmosphere from BC.

Recent BFs feel pretentious while still messing with history.
What about BF3 and 4? What would BC3 do that say a modern BF 6 type game do other than SP? I guess I didn't play BC games much honestly because I don't remember anything special about them.
I don't mean to argue with you, I really just don't remember it. BF1 was just a bad game that should be forgotten and never mentioned again. Only thing that game did well was sounds.
BF V is certainly wacky with the history, but the gameplay is spot on. I can't wait for the tank map.