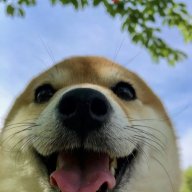 Hiding in your WiFi 🙃
Forum Mod
Sep 11, 2013
10,547
4,100
3,529

https://www.polygon.com/2019/7/20/20698430/black-widow-movie-title-release-date-taskmaster-sdcc-2019
According to Kevin Feige, the movie is a prequel — which makes sense given Natasha's fate at the end of Avengers: Endgame — set long before the first Avengers movie.
"I get to play Natasha as a fully realized woman, in all of her many facets," Johansson said at the Hall H panel. "I'm excited for fans to see what she perceives to be the flawed side of her, and I'm looking to wipe out some of that red in my ledger."
Marvel said that Black Widow has been shooting for about 30 days at this point. Despite the early days of filmmaking, Marvel brought a teaser trailer that appeared to be set in Budapest, and featured plenty of gunplay and brutal combat between Black Widow and a new character, Yelena. Marvel also revealed the film's villain: Taskmaster.