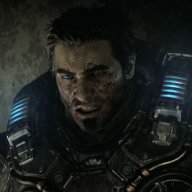 Sep 11, 2013
23,918
4,595
3,930
Yes. The Hellblade team is separate. I've heard they have 3 teams. All expanding. Completely different focuses. Nina (founder) wanted to keep company culture in tact. From what I've heard, they have no interest in merging teams. Want to keep taking chances on high quality AA projects like they were aiming for before Microsoft bought them. Freedom to continue is why they sold to Microsoft.

All that said, I love it. That's probably because I prefer high quality niche stuff. Know this game doesn't interest most people in this forum but seeing some of the gameplay videos shows it's really high quality. Getting great impressions. It's one of my favorite things at E3. Combines Sunset Overdrive art, DMC combat and Overwatch or MOBA style multiplayer. Who else in the industry to has the freedom to make something this risky and niche with this high a quality visuals and animations?
Where are these gameplat videos? I'm not seeing any in the usual places. All i'm finding is hands on impression with no gameplay.