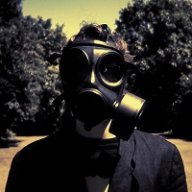 Cult of Osiris
Forum Mod
Supporting Member
Sep 12, 2013
9,189
2,446
3,620
Last night was terrible. Could only stomach two matches. Both were shoot first die first type of lag, and the second was a complete mismatch so couldn't get anywhere without running into camping since they had everything locked down on dom. Also, what is it with this game's auto aim? I have it set to standard and it doesn't do s*** for me, yet I see kill cams of other people just snap aiming onto me. I know the footstep sounds are terrible but this is behind "hmm might be an enemy to my right" and is like they just pull LT and wham lock on.
Could be people with mouse + keyboard adapters on console. Those adapters people buy still show up and look like a controller even though they aren't. It is a real problem for games like this as it is completely unbalanced (remember, they get mouse control + controller auto aim). I haven't seen much in COD yet, but this has completely ruined the competitive Rainbow Six ranked playlists on console.
The auto aim is not very strong in this game. I often potato aim and completely miss people.