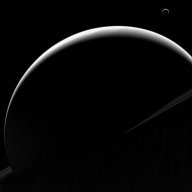 Well-Known Member
Cornerstone Member
Sep 11, 2013
10,717
2,222
13,930
I've always hated the 3 flag game mode in any game. Most people just play it to farm kills, and those actually trying to win just endlessly flip the spawns, thinking they are "doing well".

As someone who always plays team deathmatch in these games, TDM is in a bad state, so I bet you're getting a lot of people who want to play TDM, but are moving to objective modes to farm kills.

The whole problem is compounded by the XP problem. You need lots of XP to unlock attachments on guns and also get stuff from the battle pass. The issue is that if you play TDM on a large map, you're going to get way, way less XP even if you have a good score. If you jump into Dom and farm kills off B flag, you'll get tons more XP. On top of that, some of the bigger maps are just boring and poorly designed. Playing TDM on Azhir Cave or Piccadilly is just painfully boring.
Yea I haven't spent much time in TDM on this game, or really any previous CODs unless you want to include Kill Confirmed. Even that mode seems worthless. People not even bothering going for tags because it's too dangerous so games take forever. Again score streak on this would work better.