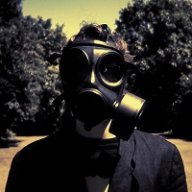 Cult of Osiris
Forum Mod
Supporting Member
Sep 12, 2013
9,427
2,700
3,620
It definitely comes down to playstyle. There's no "best" loadout, you want what works for your play. If you are running and gunning aggressively, you want ADS speed and sprint to fire speed. This is what the Youtubers like because they are going from sprinting to shooting a lot. If you watch Mr Fruit, he's always running and firing, so these stats are big for him.

For me, I am pre-aiming a ton more, and more of my engagements are at longer ranges. I'm not straight up camping, but I'm not playing the way the run and gun people play. I'm older and I'm using map knowledge and experience to pre-aim more than using my straight up reaction times.

I prefer recoil control and damage. I have an M4 variant with the M16 barrel that hits like a truck and has basically zero recoil. It loses some ADS speed but that's not my style anyway.

This is why you have to be cautious with Youtube "pro tips". Sometimes their tips are just meant for an entirely different playstyle. In this game, you definitely want to set the gun up for you.

If I am on a very small map where ADS speed matters a ton, I'm using the MP5 or Aug anyway which is faster anyway.