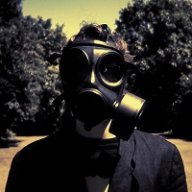 Cult of Osiris
Forum Mod
Supporting Member
Sep 12, 2013
9,808
3,123
3,620
Just stop caring. Your KD or WL ratio doesn't mean jack. Just play and have fun, stop try harding , stop trying to acheive some magic number.
I can live with the .97, but the win loss is what kills me. Last night is a perfect example - I'm in a 6v6 match on Crash and the other team has a continuing stream of vtols and chopper gunners. I mean, I don't even know how my teammates died so quickly on such a large map. I'm like 10-8 or something, but these guys are dying 20+ times. I haven't even been in 20 engagements. I literally sat in a 2nd floor building with my gun aimed at the door. I was going to quit, but then you just get stuck in another in progress lobby.
I just want a 50/50 chance at winning, or even a little less, knowing I'm a solo player and going to run into stacks. So, 40% would be fair. That's about what I get in Destiny 2 with SBMM.
10 wins out of 44 matches is just unacceptable to me, especially when I'm going positive more often now. It is worse in a small 6v6 game where I should be able to have more of an impact. I mean, when I lose a 32v32 Battlefield game because my team sucks, oh well.
I try not to let it get to me but I find after 5-6 losses in a row it just wears on me. I can go play a single player game and actually have fun (been clearing a lot of my backlog). I can tell you in 3 minutes most of the time if I have a chance to win. My team is usually down double digits in the first few moments.