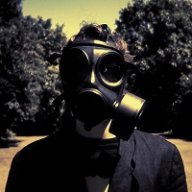 Cult of Osiris
Forum Mod
Supporting Member
Sep 12, 2013
9,964
3,256
3,620
True true.

Like I said, I think the sbmm recognizes that you are doing good and then decides to put you on a team of lower people that aren't doing as good, but use you as the lead person to match with players on the other side? I know I will go on a win streak and then all of the suddenly I am on the losing team consistently for a while.

When your level of play is higher than other players on your team, you feel it when the other team is really good also and your team is getting destroyed haha.

I think yesterday or Saturday I had a match where I went 29 or 30 kills with 4 or 5 deaths. Next person below me on my team didn't break 10 kills. I am sure the opposing team was frustrated.

The sbmm is odd at times.
I'm almost always at the bottom of my team. Although, score in TDM is tough, people go 20-40 and are "better" than me. I end up having to play super passive and holding angles just so I'm not dying a million times.
It isn't just me remembering the bad ones, I very rarely have good games. Every now and then I'll find a team with tons of bad campers on it (the kind who can't hit you even if they pre-aim the door). I wreck these people for 2 games and then I'm guaranteed to lose 10 in a row. The difference in skill is very obvious, and I pretty clearly fall in the middle, but I never play in the middle of the skill bracket.