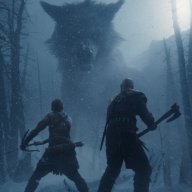 Sep 11, 2013
13,047
5,301
3,830
I don't think so. Sam lake and Remedy have always been incorporating extended live action bits in their games. I always suspected they had an interest in doing film.
That said, I dont doubt MS thought it would be a good fit for their future services platform at the time, and encouraged the approach they took. A tv show for Alan Wake fits right in with their philosophy.
Yeah it had something to do with the now defunct MS television studio thing that was going on. It wasn't like MS made them do it but I think there were disagreements on how it was to be done, honestly it never made much sense to do it anyway from a gaming perspective.