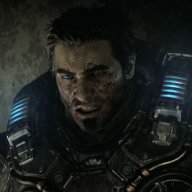 Sep 11, 2013
21,710
3,500
3,930
Leave it up to you to be too dense to follow the conversation. I'm not sure if it is because you actually aren't able or you are being deliberate about it just to argue.

I know what matchmaking does dude. The point being if I have to use LFG to put me into a group of randoms anyway, then I should have been given the option to have matchmaking in game because, ironically, I would be with randoms either way. Bungee decided they knew what was best and imposed their selfishness off on me.

Either way I am done arguing with a child about this. It's not the point of this thread anyway, so knock yourself out. You're all about the attention anyway...
Oddly dnough that is a point I agreed with 10 posts ago.
Don't blame me for your dumb rant on an invalid comparison, the comparison was the only point I was making.