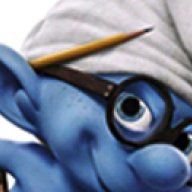 Sep 11, 2013
2,229
237
1,380
Live-action/CGI hybrid movies aren't letting '80s animated series stay dead, as we've seen with Alvin and the Chipmunks and the Smurfs. Now, Disney has picked up a pitch from commercials director Robert Rugan for a film adaptation of Chip 'n Dale.

According to The Hollywood Reporter, the film will be produced by Mandeville Films/TV, which is responsible for The Muppets and the upcoming Muppets Most Wanted.
IGN:
http://www.ign.com/articles/2014/02/01/disney-picks-up-chip-n-dale-movie-pitch
I loved that old show! I used to watch it like crazy when I was young.