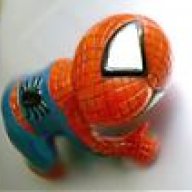 Your friendly Neighborhood Spiderman
Cornerstone Member
Sep 11, 2013
7,398
1,297
12,830
Looks good but the hands look like creepy manikin hands, should wear gloves.
Ya, should have glove. Also, racing game is a genre where you can immerse yourself as the driver, but the pale looking hand, break that immersion for many people with darker tone.
Anyway, not a big deal. I at least see there are effort to make the environment more interesting, & in more variety of places, instead of another generic US landscape.