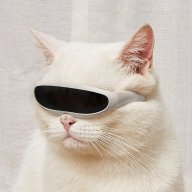 Sep 12, 2013
7,568
2,815
2,730
This clip is of from an indy film called
My Dinner With Andre
. It is literally just a concept film of two acquaintances having a conversation in a restaurant. That's it. That's the whole movie.
Most of the movie is a slow paced thing as Wally humors Andre who blabs on and on from a New Age / Spiritualist point of view who seems to connect special meanings to events. Wally decides to stop humoring him and just honestly say he doesn't get the Superstitious mindset.
I happen to enjoy listening to Wally's skepticism; yet also, the dialogue all remains basically civil.
(Some people will think this guy looks familiar. Wallace Shawn was Vizzini in The Princess Bride)
Last edited: