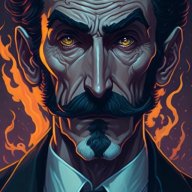 Sep 11, 2013
36,719
18,411
4,279
I'll be doing it in the near future. It may be tomorrow or later this week. You'll see the usual message when it does down. Will be down for a few hours when I do it. Hopefully I don't completely blow up the forums!
The forum upgrade has been complete. The styles defaulted back to their defaults so I have to re-create them from scratch. Because of that I only enabled the dark theme. I will work on the light theme tomorrow.
Here is a quick lift of the core upgrades made with the new software.
Native push notifications on supported devices/browsers
Editor button management
Enhanced editor integration and advanced BB code option syntax
Tables
Reactions
URL unfurling
Emoji enhancements including an improved smilie menu with easy emoji access
Content bookmarking and sharing
BB code and rich text editing for profile posts and comments
I'm sure there will be some tweaks necessary. Post them in this thread if there's something you see that isn't how it was before.

_______________________________________________________________________________________________________________________________________
Notes:
Reactions totals seem to have gone away. I'll see if I can merge them somehow.

Push notifications may not be possible due to the host we use. I will look into this further to see if I can make this work.

Push notifications have been enabled! FYI, if you have an Android phone you should get push notifications as well. iOS doesn't allow it. Probably never will.
Added lazy loading.
Last edited: