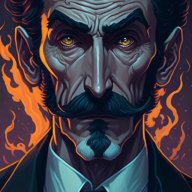 Sep 11, 2013
29,197
11,294
4,279
4​
[USERGROUP=2]Registered[/USERGROUP]
Well forum friends, we've hit four years here at UnionVGF. Wasn't sure we'd make one year, but here we are at four. We've all been together through many ups and downs with the world, and also within our community. One thing that has been steadfast is our community. We are always here for one another and it showed with raising donations to get hazard an Xbox One X to help him though the toughest fight of his life. Your support was so great that we were able to get him a PS4 also! While many of us have our differences, we're still there for each other when we need to be. It's one giant, slightly, dysfunctional family and I wouldn't have it any other way.
In the past year we've hit 1000 members, 15,000 threads, and we're on our way to hit 500,000 posts, and that doesn't include all of the deleted fanboy posts! I was never sure how we'd do when we launched and it's exceeded my expectations.
It's been really fun to be with each and every one of you these past four years and I hope you're all here for another four! Thank you all for being a part of our community.
Plainview