Be kind because you don't know
Sep 12, 2013
14,971
4,900
3,930
Earlier this month Logitech G, the gaming-oriented branch of the peripherals maker,

announced

that it will launch a "cloud gaming handheld" later this year in partnership with Tencent Games. Little is known about the handheld and the design is kept under wraps – well, it was, until Evan Blass got involved (the images quickly got removed due to a DMCA complaint).

The design looks similar to the one seen in Tencent patent filings for a "PC console", but that's no surprise – there are only so many ways to design a landscape handheld with all the sticks, buttons and triggers necessary for most games.

Crucially, the leaked images reveal something important about the actual device – it runs Android (complete with the Google Play Store), so it isn't a PC like Valve's Steam Deck.

Admittedly, the platform doesn't matter too much since this device is focused on streaming rather than native games. Logitech and Tencent said they are in talks to feature Xbox Cloud Gaming and Nvidia GeForce Now on the handheld and both services already have Android apps. The image also shows the Steam icon, so the two companies may have secured another important partner.

Here the controls (Logitech's forte) and connectivity are the key aspects. Speaking of, the image only shows Wi-Fi and Bluetooth. That doesn't mean that there won't be a 5G version of the handheld for on-the-go gaming, but it does make it more likely (promo images usually show the fully stacked models).
https://www.theverge.com/2022/8/30/23328440/logitech-g-gaming-handheld-google-play-cloud-gaming
The Logitech G Gaming Handheld looks roughly the same size as a Nintendo Switch, and it even includes a Switch-like UI where you scroll through apps and games. One leaked image shows Chrome and YouTube apps, alongside Xbox, Nvidia, and Steam icons. While Blass tweeted images of the handheld, Logitech was quick to

file a DMCA complaint

to remove them from Twitter (and thus confirm the authenticity of the device).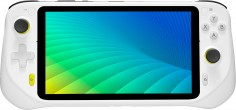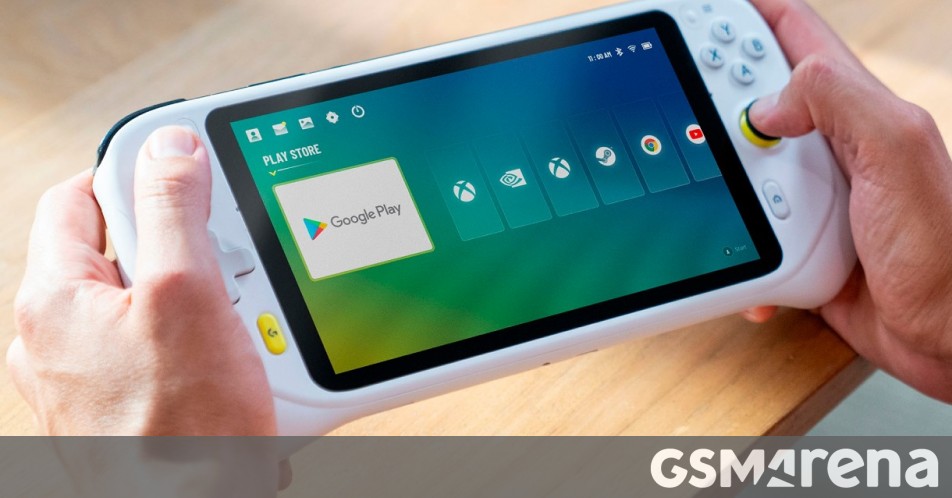 It seems that the device will work with the cloud and local streaming solutions from Xbox, Nvidia and Steam.
m.gsmarena.com