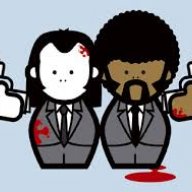 Sep 12, 2013
2,954
1,485
2,110
It's noob friendly and TTK is much lower.
Pretty much this...but mid range weapons are a lot more effective. Mid range is still useless in traditional because it takes more shots to bring someone down.
Also mid range weapons are just more predictable to me. I have a much easier time knowing when I'm hitting someone.