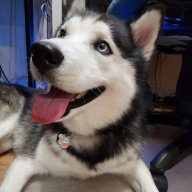 https://streamerlinks.com/Nervusbreakdown
Sep 11, 2013
7,818
2,299
3,031
I'm talking as whole.

MS was the first to put a HDD and a Network adapter in every OG xbox.

MS was the first to make xbox xbox live work on day one on every console after its second year on the OG Xbox.

MS also made parry chat built in the party chat in the OG xbox in the dashboard.

MS was also the first to made friends easy with cross chat no matter what game you were playing.

MS was the first to bring DLC on the OG xbox.

MS was also the first to introduce achievements in every game.

That was game changer to all of us.

MS was also first to have a hdmi in and out so you still on xbox live while watching TV.

What did Sony really bring?

A weak online Infrastructure and part chat was so last gen which they have it now.

Unlike Sony, MS will always change the game.

That being said they are things that really gets me under my skin on MS decision on some things which I dont get. So they are not perfect but they definitely made gaming what it is.