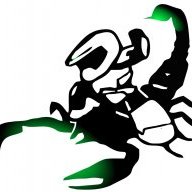 Sep 11, 2013
9,292
9,023
3,280
Nice thorough article, makes some good points...but too much to post here:
https://seasonedgaming.com/2019/05/24/article-the-state-of-xbox/
The end of the article:
Looking Ahead
Since the Xbox brand's inception, there have always been questions as to why Microsoft didn't invest more heavily into it. That discussion will have to wait for another time, but over the past two years or so, it's become very clear that the question no longer needs to be asked. From the promotion of Spencer and extensive hiring, to the investment we've seen across all areas of the brand, Microsoft seems to have finally realized the potential of the gaming market. It has been, and will likely continue to be, a sight to behold.
I've been studying the video game industry for over 30 years now, and I believe this is the most interesting time in its history (likely since the crash of 1983 and the introduction of the NES to the United States). We are witnessing the complete transformation of the largest entertainment industry in the world. It is remarkable and it has only just begun. The days of gaming being a niche or locked to a box in front of a TV are long behind us, and some of the largest companies in the world are now racing towards the future state at a record pace. And Xbox, now finally having Microsoft's full backing, is in the driver's seat.
Last edited: