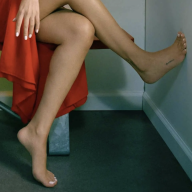 Hedonism
Cornerstone Member
Sep 13, 2013
17,823
4,747
15,031
I normally always use cockpit view in racing games, but for GTS I have to use that front bumper cam. The visibility is really tough in this game in cockpit mode.

I splurged and got myself a Logitech G29 for PS4 so I am jumping back into this. Had some Amazon credit burning a hole in my pocket. I have pretty much played the heck out of Forza 7 and want to switch over to this. As odd as it sounds, both games are actually quite different.
Yes, they are very different. If you put a casual gamer behind each, they probably wouldn't notice or appreciate the differences. Both are different but good in their own way.
I would get a wheel, but I don't have space for it in my condo. When we move, I am going to move up to a wheel for sure.