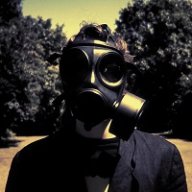 What happened to the American Dream? It came true.
Forum Mod
Supporting Member
Sep 12, 2013
8,986
2,301
3,620
That sucks that they gave up on penalties completely. The big problem is that people figured out how to exploit them. You could brake check someone unexpectedly and they'd tap you and get a penalty and you'd drive away.

They shouldn't give up on them though. I won my first race because of a penalty. I was leading and cruising to an early win when someone tapped me off the racing line. Didn't wreck me, but I lost a spot and gave up the lead. I follow them in for 2nd but ended up winning because of the penalty.