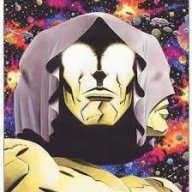 Omnipotent
Super Mod
Forum Mod
Sep 14, 2013
6,090
4,423
3,930
So a page back it was brought to my attention that there have been posts made in other threads concerning VS stuff.

I want to reiterate that ANY vs content between Xbox and PS is to remain here. Otherwise thread bans or site bans will be enforced.

You all know that you can tag any of us mods when you see stuff like that outside of this thread.