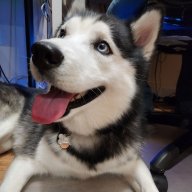 Sep 11, 2013
9,116
3,638
3,031
I had a pretty good game last night. Trying to understand what is going on, my son explain to me everything and now it makes sense. I DO
Yes.

There is no progression system other than BP.
7 maps (4v4)is too few.
The vehicles and vehicle maps in 4v4 are bad.
There is no stats page.
No medals page.
BP progression is terrible.
The BP is terrible.
Forced cross play ( from a company who preaches 'options'.) is terrible.
The playlist set up is terrible.
Already seeing cheating.
Season 2 delayed.

A 6/10 all day long.
You know you can play without crossplay, but you can only do it with Duo or Solo, also select your input. If you go with the controller, you are playing with people with a controller only.