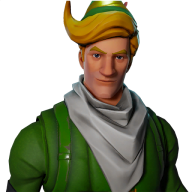 Well-Known Member
BANNED!
Nov 1, 2017
2,430
281
960
So how does going with bigger maps and bigger battles not make it more like Battlefield?
Map sizes are much bigger in Fortnite and PUBG.
Bungie isn't changing up the Halo formula because of Battlefield, a series that's been around since 2002.
Developers are looking at Fortnite and to a lesser extent PUBG, as inspiration right now. Not Battlefield.
Do you have any other Halo Infinite questions for me? I seem to be the foremost knowledge bearer on the game at the moment...