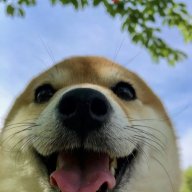 RIP Hazard71
Super Mod
Forum Mod
Sep 11, 2013
12,529
5,306
3,529
https://www.halowaypoint.com/en-us/news/showtime-announces-new-halo-tv-series-details
Today we announced that we are working with some incredible talent to bring you an epic new story experience set in the Halo Universe
, the Halo TV series. SHOWTIME brings its powerful legacy of experience in building stories for premium cable and together with Amblin Television and legendary storyteller Steven Spielberg, have been gracious partners in helping put together the right creative team to bring Halo to television. We are thrilled to have experienced showrunner Kyle Killen (Lone Star) and blockbuster director Rupert Wyatt (Rise of the Planet of the Apes) on board, both of whom bring their own flavor of vision, intelligence, and voice to Halo. We couldn't have asked for a stronger or more passionate team to collaborate with.
https://tvline.com/2018/06/28/halo-tv-series-showtime-10-episodes/
"Halo is our most ambitious series ever, and we expect audiences who have been anticipating it for years to be thoroughly rewarded," said Showtime president David Nevins in a statement. "In the history of television, there simply has never been enough great science fiction. Kyle Killen's scripts are thrilling, expansive and provocative, Rupert Wyatt is a wonderful, world-building director, and their vision of Halo will enthrall fans of the game while also drawing the uninitiated into a world of complex characters that populate this unique universe."
The series will dramatize "an epic 26th-century conflict between humanity and an alien threat known as the Covenant," per Showtime. "Halo will weave deeply drawn personal stories with action, adventure and a richly imagined vision of the future.