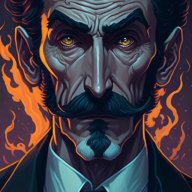 Sep 11, 2013
28,670
10,749
4,279
Relax, I'm not contemplating it. A few weeks back I had two different unloadings with friends letting them know what I've been going through the past year. They couldn't believe how bad it was for me because I was always like there's absolutely nothing wrong. I haven't cried like that in a very long time. It all came out of me. So much pressure to be the one to hold it all together. Also, I felt like I was being weak if I showed what I was going through.

Anyway... when I told a friends of mine, they were stunned. They couldn't believe that I had been feeling that way for a long time. I showed no indications that it was that bad. I told them, this is exactly how it is when someone commits suicide. People say, "We didn't see any signs." Dave Chappelle had good insight when he talked about Anthony Bourdain. You would think Bourdain would be one of the happiest people. He traveled the world, ate amazing food, and met some incredible people. Inside he was dying and in pain. He hid it from probably everyone.

Have you, contemplated suicide? If so, what stopped you? How did you get help?

Did someone close to you contemplate, or commit suicide? Were there signs? What helped them, or didn't?

We can use this thread for helping people who may need it. Not only members, but any visitors that may see it.