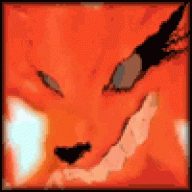 Sep 13, 2013
2,094
661
1,060
Wow, good move by Sony. But Insomniac better remember the past when Sony didn't seem at all like they were interested in the developer after they made three Resistance games and the Ratchet & Clank series for the platform-holder. Back then Sony was laser focused on getting a popular shooter hit franchise which they never quite got but thankfully they are back to focusing on their strengths in making unique games with compelling narrative.

Insomniac better remember its "what have you done for me lately". Spiderman was a huge hit and I'll gamble good money Insomniac will be on that IP for a while to come. Good news for me since I loved Spiderman and plan on getting back into it to complete the DLC.

But Sony has shown willingness to allow its developers to branch off to create something new so Insomniac shouldn't be too worried about being stifled creatively and the cash influx from Sony offers much desired stability. Insomniac just needs to keep cranking out hit games and they will be fine.