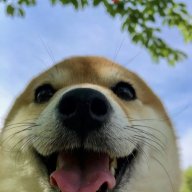 Hiding in your WiFi 🙃
Forum Mod
Sep 11, 2013
6,160
2,026
2,529
Dono if this belongs here but it's by far the the highlight of E3...
https://variety.com/2019/gaming/news/keanu-reeves-was-blown-away-by-fan-reaction-to-e3-appearance-1203239839/
"I was talking to him before he went out and I was trying to explain that this isn't going to be like another corporate gig," Spencer told
Variety
. "I said, 'You're going to go out there and the fans are going to go crazy.' And he's like, 'Oh, that's cool.'"
Spencer said Reeves spent his time in the green room checking out "
Cyberpunk 2077
." Reeves appears in the game as one of the title's main characters.
"He was in there with
CD Projekt Red
looking at the build of the game and stuff and then he just went out."
It was immediately obvious that the reaction to his appearance on stage sort of startled Reeves. Fans jumped to their feet screaming.
"I think he was kind of blown away by the response," Spencer said. "And I loved how we just wallowed in it. and then when he came back off he was just like, 'wow.'"