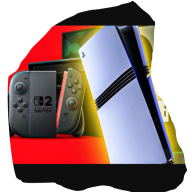 Sep 11, 2013
28,786
5,214
4,031
Which could be a problem for the PS5 IF a title has more RT demands throughout.

More RT demands favors the hardware that has MORE CUs to handle and split the load not how fast they are.

Now I did say 'favors' because as history has shown numerical superiority doesn't preclude a victory rather it hints at a more likely outcome.
PS5 is winning the head to heads it also has been using RT better.
But the numerical advantage both have.
PS5 runs them at a higher number and XSX has more.
Wider vs Faster.
We still don't know what custom RDNA 3 Features PS5 is using.