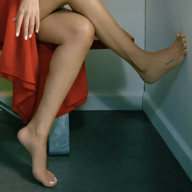 Xbox Series X/PlayStation 5 Gamer
Cornerstone Member
Sep 13, 2013
23,610
9,854
15,031
Travel industries definitely got hit the worse from COVID. Hotels, cruises, airlines etc.

Hope you guys recover.

But back on topic, there are thousands of game studios that are hit by COVID around the world, 343 Industries started development around what, 2015 or earlier?

On top of that, they are heavily supported by MS and have like 750+ employees, double, triple, even up to 7x more employees than other game studios (didn't the Medium have only 100 employees or something?). You really giving them a pass?
Yup. I give them a pass any day of the week. Year. Decade.
Just like God of War 2 delayed due to Covid as well. It's a pandemic.