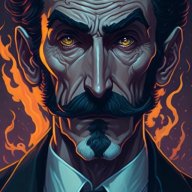 Sep 11, 2013
33,813
15,759
4,279
http://baltimore.cbslocal.com/2016/08/08/man-20-killed-while-playing-pokemon-at-tourist-attraction/

SAN FRANCISCO (AP) — A 20-year-old man was shot to death while playing "Pokemon Go" at a tourist attraction along San Francisco's waterfront, authorities and a family friend said on Sunday.

Calvin Riley was shot Saturday night by an unknown assailant at Aquatic Park near Ghiradelli Square, the U.S. Park Police said.

A family friend told KGO-TV Riley and a friend were playing the hit mobile game when he was shot.

"From what we know there was no confrontation. There was nothing said back and forth. It was just senseless, just came up and shot in the back and ran away for nothing," John Kirby said.​