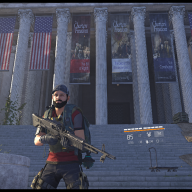 Sep 13, 2013
5,843
2,041
2,720
That's a very...intellectual, or high brow take on the matter, isn't it? The pro sports league evidence blows your argument out of the water so there's no point in rehashing that again.

No publisher/developer escaped this gen better than Epic. They made a GotG type game and got the ball rolling on a true Steam competitor. Can't ask for much more than that. Hats off to them.
Again the kiddies love watching gaming streamers and the gaming pro sports league. I don't know a single adult that watches it.