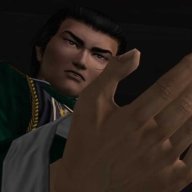 The Night is Dark and Full of Terrors
Super Mod
Forum Mod
Sep 11, 2013
15,728
4,425
5,280
Microsoft says it's committed to supporting competing PC game stores and it's announcing today that it will distribute more Xbox Game Studios titles through Valve's Steam marketplace. Typically, Microsoft has distributed its games through only Xbox Live on its game console platform and through its own Windows storefront on PC. Now, Microsoft says it wants to better support player choice and let customers buy games in more than one destination on PC.
"Our intent is to make our Xbox Game Studios PC games available in multiple stores, including our own Microsoft Store on Windows, at their launch. We believe you should have choice in where you buy your PC games," writes Xbox chief Phil Spencer in a
blog post announcing the shift in strategy
. The move follows Microsoft's decision earlier this year to
publish its upcoming PC port of Halo: The Master Chief Collection on Steam
.
"We will continue to add to the more than 20 Xbox Game Studios titles on Steam, starting with
Gears 5
and all
Age of Empires I, II, and III: Definitive Editions,"
Spencer explains. "We know millions of PC gamers trust Steam as a great source to buy PC games and we've heard the feedback that PC gamers would like choice."
"WE'VE HEARD THE FEEDBACK THAT PC GAMERS WOULD LIKE CHOICE."
It's not an unusual move for Microsoft these days, especially not since Spencer took over the Xbox division in 2014 under CEO Satya Nadella, who promoted him again in the fall of 2017 to run all of the company's gaming initiatives spanning Xbox and Windows 10.
More in the link
https://www.theverge.com/2019/5/30/18645250/microsoft-xbox-game-studios-publishing-valve-steam-32-bit-windows