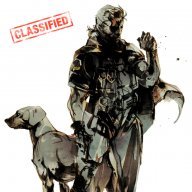 Travelling Without Moving
Mod note:

If you're a new PS4 owner, use this thread to let us know. Welcome to the club. Here are some issues you might cover:

- Why did you get a PS4 now?
- Any first impressions?
- Any questions?
- User ID? Do you want people to add you?
- What games or accessories did you pick up?

This would also be the place for current PS4 owners to make game recommendations for new owners.
----------
FINALLY GOT MY PS4 today. Add me VVV-Aizen93 for some BF4
Last edited by a moderator: