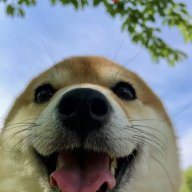 Hiding in your WiFi
Super Mod
Forum Mod
Sep 11, 2013
21,125
10,095
3,529
Tickets for Spider-Man: No Way Home are on sale now at Fandango
Fandango: You know, as you wrap up this trilogy of films in collaboration with Marvel Studios…
Pascal: Can I say something about that?
Fandango: Sure.
Pascal: This is not the last movie that we are going to make with Marvel—[this is not] the last Spider-Man movie. We are getting ready to make the next Spider-Man movie with Tom Holland and Marvel, it just isn't part of… we're thinking of this as three films, and now we're going to go onto the next three. This is not the last of our MCU movies.
Fandango: It's great to know that this collaboration is going to continue.
Pascal: Yes, Marvel and Sony are going to keep going together as partners.