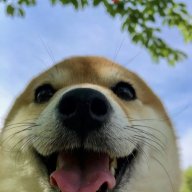 Hiding in your WiFi 🙃
Forum Mod
Sep 11, 2013
8,116
2,951
2,529
Paid subscription gives priority server access and six-hour sessions, but there's a free version too
www.gamesindustry.biz
Nvidia has officially launched its GeForce Now cloud gaming platform out of beta, opening up cloud gaming support across PC, Mac, Android, and TV (via Nvidia Shield) via existing PC game storefronts.
The service is split into two tiers: a free edition, and a paid founders edition. The founders edition costs $4.99 per month, and offers priority access to servers, play sessions up to six hours long, and access to games with ray tracing supported. Free users may have to wait in queues to access servers and will be capped at sessions one hour long, though there's no limit to how many times a user can queue in any period. Both plans support streaming at 1080p and 60fps. As it's a streaming service, all games are intended to function at these levels regardless of the power of the user's device.
Rather than offering its own library, GeForce Now allows users to add games from their existing libraries across multiple storefronts including Steam. At launch, it supports over 30 free-to-play games as well as 1,000 more titles available through single-session installs on Steam.
After years in development, Nvidia's GeForce Now service is finally available to all users. Hosting PC games in the cloud, GeForce Now ties into your existing PC library across a range of online storefronts, allowing you to play your games on computers, smartphones and tablets. 1080p gaming at 60 frames per second is the aim, with Nvidia even offering access to real-time hardware-accelerated ray tracing for users prepared to pay a small price premium. More power, more titles, more flexibility, portability with your games library - in theory it's an impressive offering and 4K streaming apart, its feature set leaves Google Stadia in the shade.
GeForce Now previously ran on a beta basis, with users required to sign up and wait for access to the system. This delay on using the service has now been lifted, with Nvidia offering two access tiers to the system. Most likely to draw attention is the free offering where users can access the cloud system for a session of up to one hour - good enough for a game of Fortnite (apparently the most popular game). After that, there's nothing stopping the user from starting another session, though if the servers are fully occupied, a wait may be required.
Then there's the Founder's Edition tier. Priced at £4.99/€5.49/$4.99 per month for the first 12 months - with the first three months free - Founders get to jump the queue for server availability and can also access hardware-accelerated ray tracing features in supported games. Nvidia says that Founders get access to RTX 2080-level performance and to put it to the test, I loaded up Metro Exodus. At 1080p resolution with all settings fully maxed out, including ultra-level RTX, the game ran flawlessly at 60fps on the demanding Taiga stage.
It's titles like Metro Exodus where the comparisons with Stadia are perhaps the most stark. 4A Games' latest gets a reasonable port to the Google streaming service - it's essentially on par in terms of features with the Xbox One X version, but with some performance issues. However, it's locked to 4K resolution at 30 frames per second, with the full 4K output only available to those with high bandwidth connections. While resolution may be limited to 1080p on GeForce Now, running the game at 60fps with enhanced physics, tessellation and stunning real-time ray traced global illumination is an altogether different, preferable experience. The fact that I had instant access to the game without having to buy it again (as I owned it already on PC) is an obvious advantage, as is the fact that Epic Game Store cloud saves automatically kicked in, meaning I could pick up right where I left off.