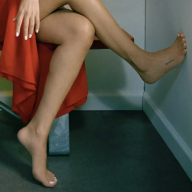 Xbox + PlayStation = ❤️
Cornerstone Member
Sep 13, 2013
26,319
12,160
15,031
Good thing is that after you complete Sisteron, the handholding is much less. As for chaging cars on the fly, I never looked into changing them at the start of the event as I'm prepared going into it which car to use, but I meant changing them while freeroaming.... which I don't think you can do. At least fast traveling to the garage is free.

Currently, the best racer I've ever played. Some small nitpicky things, but the overall visuals, sound, gameplay, content and customization etc... just make any typical circuit racer bland.

I like to play hood view, so plowing through fields with all those bushes and weeds in my view is frantically fun! I didn't think the visuals would be this good considering the scope of the game. But the cars, lighting, rain effects, reflections are all excellent.
I agree. This is the best looking open racer I have ever played, and the most fun racer I have ever played.