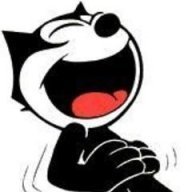 Well-Known Member
Cornerstone Member
Sep 14, 2013
2,512
1,037
12,130
It's anti (Steam) consumer to block Steam from windows.

It's also anti consumer to block the PLAYSTORE from Iphones.

It's legal though. By all means MS, you built this garden, tresspassers should be

"dealt with"

It reminds me when Gabe was up in arms about a Microsoft Store being built into windows as it was anti-consumer....i think he would not think so if it was the Steam store pre-installed on 400Million PC's.
Right, and Gabe is so bitter about it that he has no plans to make any console game for the foreseeable future. He has become anti-console, actually. Heck, he doesn't even have any actual game plans. Just a storefront. That's all Valve is now, a store. It's kinda lame, if you ask me. I'm sure he cited Play Anywhere as anti consumer, as well, since it keeps Valve out of the loop. Was there a Microsoft store on his ill-fated Steam Machines? I highly doubt it. Only 3 people know for sure.