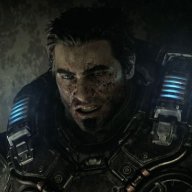 Sep 11, 2013
25,945
6,025
3,930
Hmmm, strong opinions then.

I'm still a low level Devastator. But I do wonder about end-game progression. With a game with so many mods it seems like it could be difficult to min/max a build. I'm aware of the crafting system but haven't used it enough or at a high level to see how it'll make it easier to complete a specific build.

I'm having a lot of fun but I think I'm cooling off the looter-shooter genre. Its fun to make builds and see how they perform. But I'm already left asking myself "what's the point of end-game?" There's no Raid or specific loot to be had as far as I'm aware. I think its way to early for me to be contemplating such a question which leads me to think its just that I'm not as interested in this specific type of game as I once was. I think a large part of that is I'm a solo gamer so I'm missing out on the fun of playing with others. But I'll wait until I'm at least in the post campaign before engaging in matchmaking.
Just facts. This game does the loot part far far better.