Sep 11, 2013
34,427
7,867
4,031
https://www.valueelectronics.com/Panasonic_UB820.php
Features
Enjoy a new level of premium home entertainment with High Dynamic Range playback in four 4K/HDR formats — HDR10+™, HDR10, Dolby Vision and Hybrid Log-Gamma (HLG).
Panasonic's powerful HCX processor (Hollywood Cinema Experience) delivers precise chroma and HDR processing for beyond-dazzling color and detail in all your 4K/HDR content.
Command a variety of operations without your remote with Alexa and Google Assistant, plus access a wider variety of 4K content with 4K VOD streaming from NETFLIX and YouTube.
Bask in sound with a 192-kHz/32-bit 4-DAC for high-res audio that reveals both rich and delicate tones. Twin HDMI terminals separate and transmit A/V signals for higher sound quality.
Connect to your audio system for Hi-Res studio master sound from DSD (5.6 MHz/2.8 MHz/11.2MHz) and ALAC music files and WAV/FLAC/MP3/AAC/WMA/AIFF formats.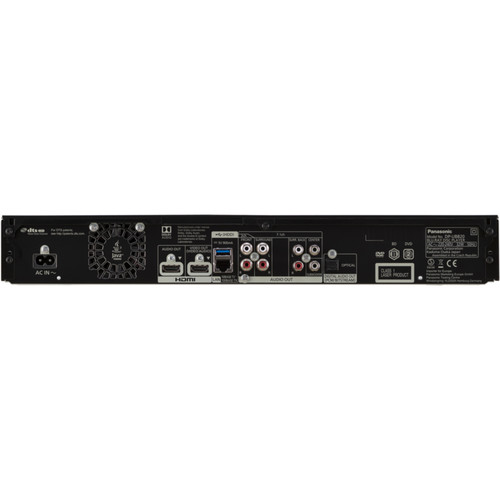 I got it from bestbuy for $499.
Great player with excellent pq enhancements.
Not many apps but more are being added.
Netflix looks great in Dolby Vision and YouTube can play videos in 4K/60/HDR and some with surround sound.
You can even add 10 bit color to regular br's.
Edit:
They are hard to come by so one might have problems getting one.
Last edited: