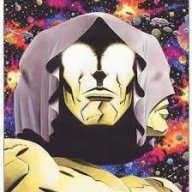 Omnipotent
Super Mod
Forum Mod
Sep 14, 2013
5,471
3,318
3,930
READ THIS BEFORE YOU POST!!!
I feel like we need a place just for PC enthusiasts to discuss hardware, release schedules for upcoming chips, any relevant upgrade questions, and troubleshooting.
Here is the thread.
Couple of guidelines to keep in mind while posting in here:
1.
Absolutely NO vs. discussion.
If you feel like you can't discuss PC related hardware in a calm and adult manner without bringing consoles into it you will be banned from posting in this thread.
2. You
MAY
post pictures of your rig should you desire. (I'm going to merge the 'Post your Rig' Thread with this.)
3. This is NOT a thread about PC games (we have a stuck thread for that now so use that to talk about a old/recent release or create a new thread entirely.) You can mention a certain game/requirements and how it relates to your setup but don't drag on the conversation.
This is a thread about hardware, not software.
If everybody can follow these simple rules this should be a good thread for PC oriented hardware discussion.
You can add what you like about your case/etc and what modifications you made to it if you did. If you want and if you have some crazy spec'd out beast post some pictures of the innards as well!

I will start: Sorry for the blurry photos (cell phone grabs LOL)...but you get the gist of it...
Last edited: